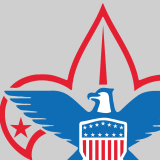 Webelos Visitation #2
to Troop Meeting
Come see what it's like to be a Scout at a weekly Troop 701 meeting. Bring your parent/guardian to ask questions. No advance registration required.
Jump to All Upcoming Webelos Events:
It is our hope for every Webelos Scout to successfully transition to Boy Scouts.
Troop 701 has a long tradition of great collaboration with local Webelos Dens and Cub Scout units. As Webelos begin their final year, it is important to expose the Webelos scouts to Boy Scouts across multiple activities. The Arrow of Light requirements has some of this built in, but we are here to assist however we can. We understand that Webelos families may be feeling like they don't even know what to ask when looking into a troop. To help, we've collected a list of common and important questions to keep in mind as Webelos think about joining a troop.
We also provide the following forms of support:
Webelos Scout Events
Each year, Troop 701 extends exclusive invitations to Webelos / Arrow of Light scouts. These include hosting them at existing Troop 701 meetings, camps, and events, as well as organizing special Webelos-only events. These can be used to fulfill the "Scouting Adventure" requirements, or just to introduce Webelos Scouts to the much wider world of Boy Scouts. The Webelos Events Flyer has a list of these events for the current year.
Program Assistance
Our scouts and adult leaders can come to your Den meeting, Pack meeting or special event and help with programming. The Pack Outreach Services Flyer has a list of some of the standard services that we provide, but feel free to reach out to us if you have additional needs. Please contact us well in advance of planned events, so that we can work with you to arrange a schedule.
Den Chiefs
A Den Chief is a Boy Scout who is assigned to a particular Cub Den to assist the adult Den Leader. The Den Chief attends the Den and Pack meetings, helps to design and carry out activities, and provides general assistance to the Cubs. Den Chiefs are trained by Troop 701, then assigned with the input of the Cubmaster and Den Leader(s).
Equipment
Troop 701 can assist with camping and other scout equipment as availability permits. Please contact us well in advance of your event to inquire about this program.
Scoutmaster Conference – Please Schedule with Us
We are happy to come to a meeting or schedule scoutmaster conferences with your scouts and parents. Please contact us to make arrangements.
Crossover and Registration with Troop 701
The Arrow of Light year is when boys make the decision about where they will continue their Scouting journey, with most crossing over around mid-February. If your scout has decided that Troop 701 is the right fit for him, the Registration Flyer has the information that you will need to get that process started.
For assistance with your Webelos Den, please contact:
David Kunselman, Cub/Webelos Liaison
t701bsa@gmail.com
Webelos Parents: Please subscribe via the link located here to receive updated event information on upcoming Troop 701 events for Webelos.
2022-2023 Webelos Events
We encourage scouts and parents to check out the many available options locally when looking for the right Scout BSA Troop. We hope that your families will take the opportunity to visit Troop 701 in person at one or more of the Troop's events and visit our website at troop701.com/calendar for updates as they become available.
Upcoming Events: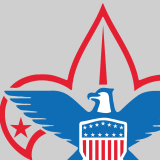 Webelos Visitation #2
to Troop Meeting
Come see what it's like to be a Scout at a weekly Troop 701 meeting. Bring your parent/guardian to ask questions. No advance registration required.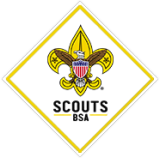 Registration Night
Register your son to join Scouts BSA Troop 701! Leaders will be on hand to guide you through completing the necessary forms and answer any questions that you may have.
We look forward to seeing you there and welcoming you to our Troop!